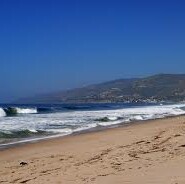 Reminder: L.A. County Beach Parking Arrangements
from: FilmLA.com –
As previously announced, in April, 2012 the Los Angeles County Department of Beaches and Harbors began working with a new parking contractor, Modern Parking Inc. (MPI).
Responding to film industry requests, MPI recently made available to FilmL.A. its standard rate sheet, which is used to determine parking fees. Fees are contingent on the location used, the time of day or night parking is requested and total usage. The rate sheet appears here and will be made available in the "Forms" section on FilmL.A.'s website (www.filmla.com).
As always, FilmL.A. is available to answer any questions about filming at L.A. County Beaches or the use of their parking lots. For immediate assistance, please contact FilmL.A.'s Production Planning Team at (213) 977-8600.