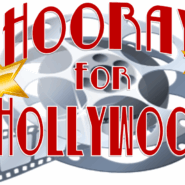 Report: $500B Output From Hollywood, Arts Sector Eclipses Tourism Industry
The U.S. economy should be singing "Hooray for Hollywood", according to new data from the federal government.
A report released Thursday from the U.S. Bureau of Economic Analysis and the National Endowment for the Arts found that the film industry and other creative industries account for nearly $504 billion annually – over 3 percent of the U.S. Gross Domestic Product (GDP).
Overall, the arts and culture sector – which includes Hollywood, the advertising industry, cable TV production, broadcasting, publishing, performing arts and other areas – eclipsed 2.8 percent output from the U.S. travel
 and tourism industry in 2011, according to federal data.
Government analysts found the total arts and cultural production out was $916 billion in 2011, including $200 billion in creative development from advertising, over $100 billion from arts education, and another $183 billion from cable TV and Hollywood movie and video services.
Around 2 million of all working Americans is employed in the arts and culture sector, with 310,000 working in Hollywood and the video industry and another 100,00 employed in museums and performing arts industries.
The Hollywood Reporter's executive editor Matthew Belloni told KNX 1070 NEWSRADIO the report marks the U.S. government's first effort to offically measure the economic impact of the arts and culture sector.
"When you see a number like this, it actually helps to show that, 'Hey, this is a big profit driver, a big revenue and employment driver, and it's an American industry'," Belloni said.
The report is expected to be updated with data from 2012 sometime next fall, according to the Reporter.