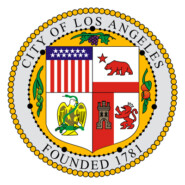 Richard Alarcon Introduces "Film Friendly LA" Incentive Program
Los Angeles City Council member Richard Alarcon has introduced a motion moving forward the creation and implementation of a a "Film Friendly LA" discount card.
Based on programs already in use around the country, Film Friendly LA involves issuing a discount card for all productions to be used at participating businesses that cater specifically to the industry and productions. Some cities, such as San Francisco, require participating vendors to provide a minimum 10% discount.
Click here to download the press release from Alarcon's office.