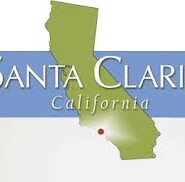 Santa Clarita in California reports location filming surge and record-breaking June
from: Nick Goundry, The Location Guide –
Authorities in the Californian city of Santa Clarita, north of Los Angeles, have reported a location filming surge for the past year and the best June in the region's history. According to the Santa Clarita Film Office, the city saw a 44% increase in film permits compared to the previous year.
Film days in the city rose by nearly 30%, boosting local production spending by a third to around USD33 million for the year.
Santa Clarita has a particular reputation in California for being a film-friendly city and offers reduced fees as part of its own Film Incentive Programme. It's also within the so-called 'Thirty Mile Zone', making it more convenient for Los Angeles-based shoots.
"Santa Clarita has always been a film-friendly community," said Mayor Laurene Weste: "Over the years, we have focused our efforts on making the film permitting process as easy as possible, while balancing the needs of production with those of the residential and business communities.
"We were the first city in Los Angeles County to offer a Film Incentive Programme and remain committed to doing everything we can to ensure our position as a top choice for filming in California."
Productions filming in Santa Clarita over the past year have been evenly divided between film and TV. Hit sitcom Modern Family and crime dramas CSI and Criminal Minds are regular TV visitors, while Captain America: The Winter Soldier and Saving Mr Banks (above) have been among the high-profile features.