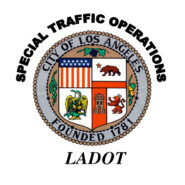 Street Closures for May Day March
The annual May Day marches will cause multiple street closures in downtown Los Angeles on Broadway from Temple Street to Olympic Blvd. Street closures will begin as early as 10am on May 1 and may remain in place until 7pm.
The Los Angeles Department of Transportation map on the following page has a list of closures. However, this does not take into account the potential for other unplanned activities nor the traffic congestion associated with the movement of people to and from the marches.
FilmL.A. recommends you consider alternatives to filming in the downtown area on May 1. For more information, please call Production Planning at 213.977.8600.