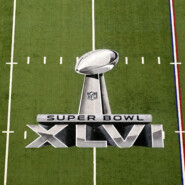 Super Bowl spots and Web ads aid surge in L.A. commercial shoots
from: Richard Verrier, Los Angeles Times –
On-location filming for commercials in L.A. reached the highest level on record in 2012, climbing 25% in the fourth quarter and 14% for the year, a report says.
At the Apache Stages in North Hollywood this month, the Wonderful Pistachios brand filmed South Korean pop star Psy shooting its first Super Bowl commercial, with a riff on Psy's massive "Gangnam Style" YouTube video.
The ad was part of Wonderful Pistachios' "Get Crackin" campaign, which has also featured boxer Manny Pacquiao, rapper Snoop Dogg and other celebrities in various nutty commercials — all of them filmed in Los Angeles.
The flurry of high-profile Super Bowl spots in recent months, along with the proliferation of Web-based commercials, is helping power a surge in commercial shoots in Los Angeles, where the industry is concentrated.
On-location filming for commercial production reached the highest level on record last year, climbing 25% in the fourth quarter and 14% for the year, according to a recent report from FilmL.A. Inc., the nonprofit group that handles film permits for the city and the county.
In fact, the commercial sector was the single fastest-growing major production category in a year that saw a historic falloff in TV drama production because of competition from other states and Canada.
Brands as varied as Purina, Chevy and Tide are shelling out more money on ad campaigns to promote their products.
That may signal an overall improvement in the economy.
"Commercial production is a really good indicator of where things are going," said Paul Audley, president of FilmL.A. "We're seeing more confidence in the advertising world and the corporate world that things are looking up."
Audley also noted the growth in the number of locally produced Web-based commercials, which accounted for about 8% of all commercial production days in L.A. in 2012, up from just 2% in 2008.
The increased activity has been a boon to local advertising agencies and producers who are reporting some of their strongest business levels in years.
"With the economy turning around, production has just exploded," said Mike Sheldon, chief executive of ad agency Deutsch LA, adding that his company's revenue climbed 20% last year from a year earlier.
Deutsch this month created locally produced Super Bowl commercials for Volkswagen and a 60-second "Viva Young" spot for Taco Bell, which features a group of retirees acting like teenagers. The ad was shot at various locations in L.A., including Circus Disco in Hollywood and a retirement home in Santa Monica.
The Super Bowl traditionally is a big driver of commercial production in the fourth quarter. As the Los Angeles Times reported Tuesday, advertisers are spending record sums for 30-second spots, which have sold for an average of $3.8 million, up 7% from last year. Some are spending more than $7.5 million to run 60-second commercials during the Feb. 3 NFL championship.
"It was probably our busiest year ever for making television commercials," said Frank Scherma, president of Radical Media, which has offices in New York and Los Angeles and has produced spots for Honda, Chevrolet and Jack in the Box. That partly reflects the improved fortunes of automakers and the spread of Web commercials, he said. "There are so many screens now to reach people…. There is so much content that needs to be made across the board."
Camille Taylor, president and owner of Crossroads Films, has been busy filming commercials in L.A. for clients including Purina and Tide, and has one coming up for Head & Shoulders. Some work may be flowing back to L.A. because some popular foreign locales such as Cape Town, South Africa and Buenos Aires in Argentina are becoming more expensive to film in.
"Globally, everyone caught on to the fact that they can charge more, so the savings that were once there have been somewhat compromised," Taylor said.
Indeed, L.A. remains the biggest center for commercial production, accounting for 49% of all commercial shoot days by U.S. companies in 2011, down from 54% in 2007, according to a report by the Assn. of Independent Commercial Producers, which has 151 members in the L.A. region.
Although commercials haven't been as hard hit by runaway production as other sectors, L.A. still faces competition for commercial shoots from cities such as New York and Chicago, which offer film tax breaks that aren't available in California, AICP President Matt Miller said.
"We've seen areas where there have been incentives, such as New York and Louisiana, continue their growth at the expense of California," Miller said.