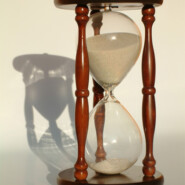 Time is Ticking…
from: ShootMoviesInCalifornia.com –
The California Senate has about 9 days (September 9th is when they go on recess, in other words (its too late after the 9th of September) to wake up and we need to help them to see the light!
Here, this article might help them to see the light:
http://www.fox8live.com/news/local/story/Louisiana-surpasses-Los-Angeles-in-2010/gGiJSWNt50O38O40vCRFXA.cspx
We have a gatling gun staring at our entire body because the California Senate has amended AB1069 ( the bill to extend the California Jobs (Film) and Tax Credit Program another 3 years.
Here is where it stands:
We have until September 9th to get calls and letters to the California Senate, and here is why:
Instead of extending the California Jobs (Tax) Credit Program another 3 years the Senate wants to amend the program and only give us ONE MORE YEAR AND THAT IS WITH ECONOMIC TRIGGERS THAT WE WILL NEVER MEET!
http://www.variety.com/article/VR1118041954?refCatId=13
You can start here by emailing Senator Darrell Steinbergs Chief of Staff.
kathryn.dresslar@sen.ca.gov
Your email should read something like this:
RE: Assembly Bill 1069

Dear Senator Steinberg,

I work in the motion picture and television industry. I have seen a huge reduction in my work and do not want to move out of California. I love my state and hope that the California legislators understand the impact that losing our indigenous industry has created tremendous hardship for hundreds of thousands of Californians. Our working families have held well-paying jobs for more than 100 years, raised generations of well-educated children and created ancillary business that support the tax base.

Please vote to extend AB 1069, the California Film Tax Incentive for another 3 years.

Sincerely,

PS: I already spend most of the year working in other states.

If this bill does not get the 3 year extension that it deserves, than I might be forced to permanently move out of California.