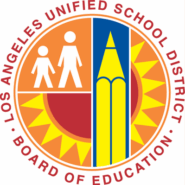 URGENT: LAUSD Leasing Department Unavalilable to Process Licensing Requests
FilmLA Production Alert –
The Los Angeles Unified School District has informed FilmL.A. that LAUSD's leasing personnel will be unavailable to accommodate licensing requests for filming and parking on LAUSD properties from Wednesday, September 10th through Friday, September 12th , 2014.
If you are planning to utilize an LAUSD property for your respective production, please contact FilmL.A.'s Schools Property Lease Specialists, Adriana Ruacho and Josh Elwell immediately.
Our Property Lease team is available by phone at 213-977-8600 or via email at schools@filmla.com.