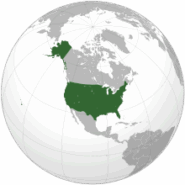 Variety Article Questions the Future of State Film Incentives
from: Stop-Runaway-Production.com –
Ted Johnson wrote an interesting piece in today'sVariety about the future and national outlook for state film incentive programs in the US.  More on that in a minute.
Earlier this week, I was interviewed on camera for a video story The New York Times is putting together about film tax credit programs in the US.  My interview lasted the better part of an hour.  After me, they interviewed Oliver Stone and, by the sounds of it, had already interviewed several prominent filmmakers in New York.  It was a delightful experience, and my hunch is the finished piece (due later this month) will be critical of film incentive programs (the term "corporate welfare" was used repeatedly in the questions). That said, I think I spent as much time defending film incentives as I did scrutinizing them.
Looking back on it, I wish I would have spent time articulating why film tax credits (with the exception of California) have little to do with taxes, when in reality they represent direct cash financing to pay for movies.  Oh well.  Still, the people at the New York Times were very well informed, so it's possible they will give an overview elsewhere in the story.  If you have not read the overview Film Incentives 101 post (which was updated yesterday with new data from Louisiana) about how film incentives actually work, I urge you to do so now.
Back to the article in Variety…
It seems the reporter got assurances that California Governor Jerry Brown will be singing a two-year $200 million extension of the state's (successful) defensive film incentive:
Production tax breaks, which have bloomed across the country over the past decade, have shown surprising resiliency in the face of state budget cuts. In California, which some observers says is on the brink of bankruptcy, Gov. Jerry Brown is set to extend the state's $200 million in production tax incentives.
Assuming no additional extensions next year, California's film incentive will expire in 2017.  The article poses a rhetorical question "what happens next":
But the question is, what happens next? This year's presidential campaign has been tinged with talk of tax reform and, if there is a genuine drive in this direction on the part of Washington as it grapples with the so-called "fiscal cliff" later this year, it is not too much of a stretch to think that talk of reform could extend to other levels of government, including the 38 states that have some form of production sweeteners.
Not mentioned is that the 38 states offering film incentives is down in the last couple of years from a high of 44 states.  If the trend continues, what happens next could be a further reduction.  Given that even some Canadian Provinces have scaled back or eliminated film incentives and now even Louisiana is questioning the efficacy of their $1 billion giveaway, it seems unlikely new jurisdictions will rush in when such pioneers are now having second thoughts.  By 2017, if the field of competitors is significantly reduced, California may not have a need to keep its defensive measure in place.  Time will tell.
In his article, Johnson points out that states are being pressured by heavy-weight policy think tanks on the left and the right, which has the MPAA, its lobbyists and film incentive backers on the retreat:
Pressuring states against further incentives are two orgs on opposite ends of the spectrum, the left-leaning Center on Budget & Policy Priorities and the right-leaning Tax Foundation, which have for several years challenged the benefits as little more than giveaways that don't return lasting jobs…

The MPAA, meanwhile, has countered with its own reports and research, and characterizes the tax orgs' premises as misleading. It points to states like Michigan, which, after having scaled back its incentives significantly, restored $25 million to the program for fiscal year 2013. Even in Iowa, where a criminal investigation surrounding abuses of incentives ensued, there is some talk of re-starting a program in limited form.
When the MPAA points to a one-year only increase of $25 million to Michigan's film incentive, it's clear they are running out of strong rebuttal talking points.  Compounding the problem for the MPAA and its supporters, Johnson claims film offices are faced with "a growing burden of transparency" which is showing the true cost of film incentive programs, which study after study have shown are major drains on cash-strapped state treasuries.  The MPAA, which in the past claimed film incentives were "revenue positive", was dealt an embarrassing blow when even the latest study it paid for by Ernst & Young effectively conceded film incentive programs cost states more than they bring in:
Yet some of the strongest advocates of credits say that more state film offices face a growing burden of transparency — to show where jobs are being created, or whether money is being spent in-state, as a way of ensuring that the benefits aren't being enjoyed elsewhere.

Earlier this year, Ernst & Young released a study commissioned by the MPAA that was, not surprisingly, generally supportive of the idea of incentives. But it also cautioned that programs shouldn't be measured just by how much state and local government coffers recoup, but rather via a host of other factors that boost the private sector.
And, to be sure, film incentives do bring productions and productions do spend lots of money and hire lots of people…but they almost never come close to breaking even for the taxpayers (with the exception of California and, it seems, New York).  In closing, Johnson's article did not paint a rosy outlook for film incentives:
But no matter whose statistics are more correct, it's hard to imagine that more indiscretions like the one in Iowa, in which production money ended up helping to buy a filmmaker's Land Rover, will be tolerated at a time when the issue of fiscal reform may soon hit the front burner.
During the recent debates over extending film incentives in Sacramento and the national election rhetoric about reforming the tax code to grow the US economy and create jobs, it seems to me that an important point about runaway production and taxes needs to be made (especially to elected leaders on the Right).  Simply lowering taxes for all businesses in a given state or even the entire US will not prevent runaway film production.  Let me repeat: lower taxes will not stop runaway production.  Why?
The reason California's film tax credit (which is the only one which actually operates as a tax break) is an effective defense against runaway production is because the benefit of a lower tax burden for the studio can ONLY be realized by predicating that benefit on spending the money to make productions in California and by hiring Californians.  If they don't do those two things, the studios do not get a tax break.  If California, or the US, were to lower all taxes across the board with no strings attached, it would be a major windfall for the film industry and the major US studios.  These companies would enjoy a lower tax rate domestically and would be completely free to send their productions to places like Canada, the UK, South Africa and so on where they could also reap the benefit of the free money being thrown by those governments.  A national film incentive to prevent runaway production can only work if it requires the spending and jobs stay in the US.  Period.