Lot #2: Contemporary Office Building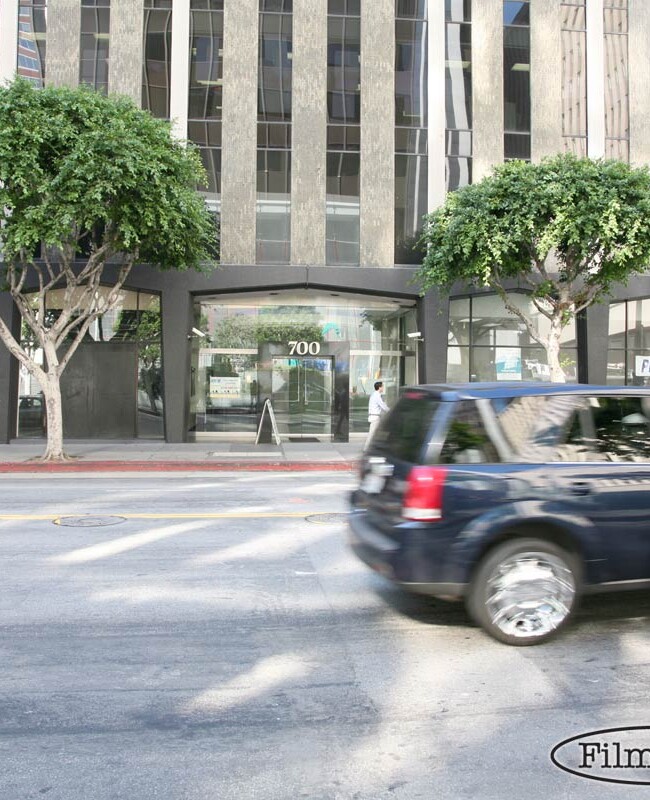 Film This! represents this contemporary office building for all filming needs.
Located in the heart of the west-of-downtown Wilshire district, this building includes both undeveloped and already-dressed environments that are perfectly suited for a number of looks, including that of a prestigious law firm or corporate headquarters. Private offices abound, with executive suites (including private bathrooms and wet bars), cutting-edge conference rooms with all the multimedia gadgets, library environments, office worker cubicles, and even a full-service kitchen.
The building includes a clean underground parking structure as well as rooftop garden environment for a "finished" roof look that also includes sweeping vistas of LA's glass-and-steel skylines.
For more information on this property, contact Film This! at our property rental hotline: 213-763-9001. Or you may click here to complete our contact form and we'll be in touch with you right away.
To view the property in greater detail, click on any of the images below for a full-screen view.